Vehicles Forms and Publications
---
Handbooks
---
Express Applications - iKan (powered by PayIt)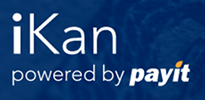 For faster results, the applications below may be completed and paid for online using a credit card or bank account information.
---
Suspended License
---
Dealer
---
Dealer Portal
---
Registration / Special Tags
---
Title
---
Miscellaneous
---
Driver's License
---
Commercial Motor Vehicle Office Services
---
Medical/Vision Clearance
Can't find the form you are looking for? Go to our forms library by clicking here.