Dealer Licensing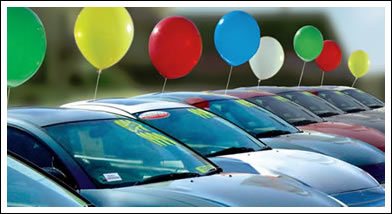 Doing business as a vehicle dealer, manufactured home dealer or vehicle salesperson requires a license in Kansas. Once established with a license in Kansas, all dealer transactions are handled online through the dealer portal that can be accessed by logging into the Kansas Department of Revenue Customer Service Center. From the customer service center, dealers can manage their license and print temporary registrations.
To create an account with the customer service center, click here and follow the instructions.
Dealer licensing information
Getting started
A vehicle dealer constitutes a person who purchases a vehicle with the intent to sell for a profit, or sells 5 or more vehicles within a calendar year.
Doing business as a vehicle, manufactured home dealer or salesperson in the state of Kansas requires a license issued by Kansas Department of Revenue, Dealer Licensing.
Basic requirements to become a dealer
You must have an established place of business.
The Business name MUST match the name you applied under for your sales tax registration number.
You must pass a Kansas tax clearance check. Click here to go to the tax clearance page.
You must have an operable telephone.
You must have proper zoning at your business location for the vehicles you are selling.
You must have a sign in the business name.
Your local county treasurer must verify that you do not owe any personal property taxes.
Three credit references are required.
Articles of Corporation.
You must have insurance on your place of business and on all inventory.
You are required to obtain and maintain a surety bond.
Service Agent Information
Tax clearance information
A Certificate of Tax Clearance is a comprehensive review to determine and ensure that the applicant account is in current compliance with all applicable tax laws, taxes, fees and payments. A State Tax Clearance should not be confused with a Letter of Good Standing which is an unrelated document issued by the Kansas Secretary of State's office. Click here to go to the tax clearance page now.
Dealer Portal
The dealer portal includes forms, applications, statute links, dealer listing book, inactive dealer listings and more. Click here for more information on the dealer portal.
E-lien
The e-lien system allows you to create Notice of Security Interest filings, lien releases, cancellations, inquiries and No Security Interest statements. Click here to continue on to the e-lien site.